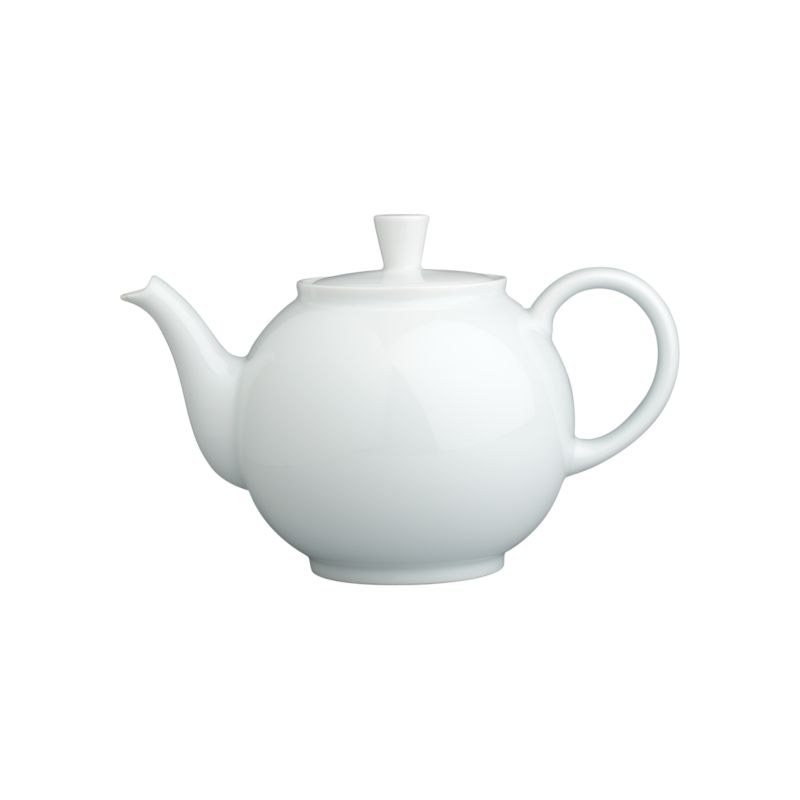 This, friends, is a beautiful teapot.  I have been searching high and low for a teapot (not a tea kettle, which you put water in to boil on the stove), but I keep coming back to this one.  It is bright, clean, classic, and would look perfect on my dining room table surrounded by scones, berries and friends.  And oh, the proportions!  the curve of the spout!  and the handle!  and that lovely little cap on top.  Gorgeous.
It is, of course, inspired by the Bauhaus movement of the early 1900's, an architectural and design movement that was headed by greats such as Mies van der Rohe and Walter Gropius.  And I DIDN'T EVEN KNOW THAT until after I decided it was beautiful.
And it's from Crate & Barrel.  I love Crate & Barrel.